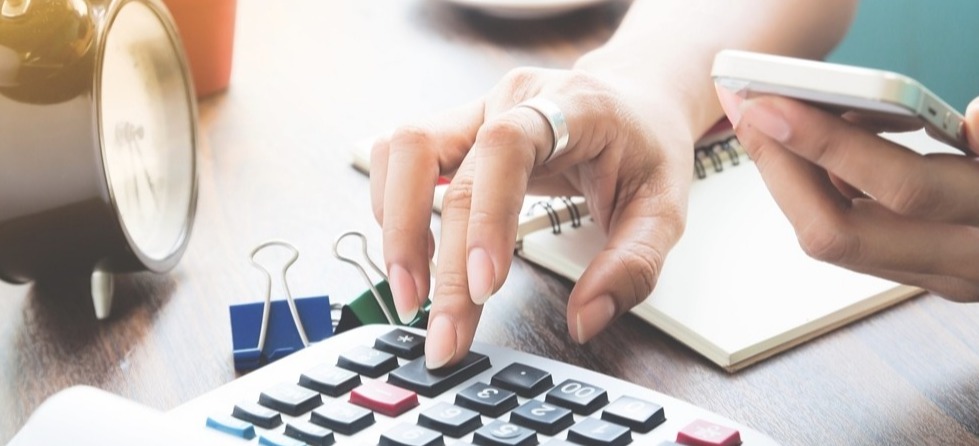 Why selecting the best payroll software is crucial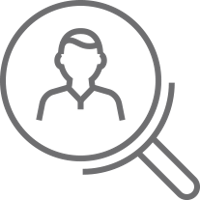 When it comes to selecting payroll software for your recruitment agency, there are a few things to keep in mind. It can be hard to know which features you need, how much to spend and which payroll software is best suited to both your business, and your staff. As your company grows, a reliable system that processes payroll accurately and efficiently becomes increasingly critical to your business' success.
After over 25 years of providing payroll software to the market leaders in the recruitment industry, FastTrack has acquired a wealth of specialist knowledge about the process staffing agencies go through when picking the best payroll software partner. FastTrack360 software is built by market-leading agencies, for market-leading agencies – and so we have an in-depth understanding on how important the agency-software relationship is. The right payroll software can be the difference between success and failure, so finding the right one is key.

What are my payroll requirements?
The first, and possibly most important, step in finding the right payroll software is understanding what your business needs. Knowing things like how many candidates/payees you need to pay is important, as if the software cannot accommodate the volume of candidates you currently have, or plan to have, then growth will not be possible.
How online timesheets, payroll and billing can help boost efficiency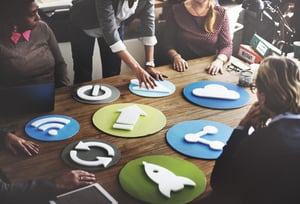 Businesses in Australia all have similar problems. Some of the most common challenges they face include: cash flow shortages, low productivity, too much time spent on low value administration tasks, and low employee satisfaction.
While most of these are complex issues, there is a way that Australian recruitment companies can quickly fix many of them – by using cloud software for online timesheets, payroll and billing. Has your business implemented cloud software?

What are my business goals when it comes to recruitment software?

It's tempting to get lost in all the shiny, new software that is available to you when selecting a new program. However, FastTrack has been through hundreds of software implementation processes, and we've learnt that you need to understand your business' current position and needs. Establish your goals using our simple tricks.


What features should I be looking for?
Features that should shape your software choice

Scalability and configurability
Your program should be able to scale alongside your business, as well as do what you want it to do. Design your organisational hierarchy to group workforces by country, brand, client or individual payee requirements - making things easier for your payroll team.
It's also important to make sure you're improving accuracy with seamless dataflow from client engagement and placement, to online timesheet approvals, paying candidates and billing clients.
Manage an unlimited number of Pay and Bill Awards, Agreements or Enterprise Bargain Agreements (EBAs) with one system – 1 to 3,000+!
Compliance Guarantee
It's important to check the software will ensure compliance in multiple ways. Firstly, the software should ensure tax and superannuation accuracy, and remove manual handling or duplication. Secondly, there needs to be regular compliance product updates, resources and training to reduce business risk. Finally, it's important that the software includes relevant yearly tax changes, plus any major legislative changes like Single Touch Payroll or Payday filing. Keeping on top of compliance means that your business won't run into trouble with the law.
Online Timesheets
Capturing timesheets is essential for any business dealing with a contingent workforce. Make sure your software captures time easily and accurately using online and mobile timesheet captures, for both candidates and clients on the go. Similarly, automate timesheets with known job schedules for greater accuracy, and less manual handling.
You also want your software to be able to interpret timesheets faster. FastTrack360 interprets timesheets instantly across thousands of modern awards and agreements, including both master awards and individual contracts. Check out one of FastTrack360's timesheet time-saving tools below.
Online payroll and billing tools

When you are looking at software, it's important to make sure your software is fast and flexible. Things you need to consider include:
Low maintenance with rates that are easy to update and flow to all levels of agreements
Intuitive, easy to use recruitment payroll wizard to guide you through best-practice
Increase cash flow with Bill-before-Pay options, so you can invoice clients before paying candidates
Automate Purchase Order Management with auto tracking and spend alerts to provide next-level client service
Invoice at any level to meet your client needs – grouping by debtor, job order, purchase order, cost centre or project code
Credit Rebill Wizard processes full credit and rebill in seconds saving you time
Exportable Debtor, Wage & Sales files for financial integration to your general ledger of choice
How much is inefficient payroll costing your business?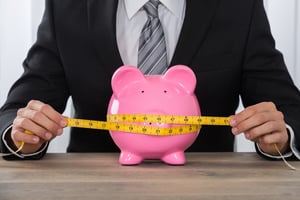 Over a third of Australian businesses with 200 employees or less outsource their payroll, according to the Australian Payroll Association (APA). As most recruiters will know, outsourcing usually comes at a huge cost and performing tasks in-house is often considerably cheaper.
It's hard to deny, however, that payroll is a difficult beast. It's time consuming, technical and mistakes can be costly. So how much is it costing your business?